Tuesday, March 31st, 2015 at 7:05 am
New Awesome Infinity Downline Tools!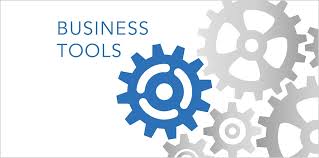 More and More awesome news as each Infinity Downline member gets amazing new tools straight from the company for even more value to each and every member. This business just keeps getting better and better.
Peter Wolfing, the creator of Infinity Downline, just released an email stating that 3 great tools are available to each member completely FREE.
You must be an active member on any level and be current with the admin fee to access these FREE amazing tools for use within your Infinity Downline business.
What Are the New Infinity Downline Member Tools?
As Peter Wolfing stated in a recent email, the new tools for each Infinity Downline members are:
1. Classified Ad Site Lead Scraper software
2. Postcard Lead Scraper software
3. Phone Blaster software with very cost effective call cost to each and every member
These tools are FREE and can be found within the National Wealth Center back office (the Infinity Downline revamp) when logging in and can be used immediately to further build your Infinity Downline business!
Just more awesome and free resources and value for the best opportunity on the planet.
Are the New Infinity Downline Member Tools Effective and How Do Members Use These Tools?
For instructions on how to use the new tools, consult with the back office within National Wealth Center or consult your Infinity Downline sponsor for help or training on how to use these softwares.
Any one of the softwares, when used effectively, can generate hundreds of leads to market your Infinity Downline business towards. The classified ad site lead scraper in particular is very effective of finding targeted leads within ad classified sites for example who are already interested towards a home based business opportunity.
Infinity Downline sponsors are responsible for updating and training their members on how to use these softwares, if they choose to do so, but as always it is up to each member to use these tools and most importantly take big action within their business.
If you like the idea of free amazing tools and ready to join a great opportunity, then click the 'Join Now' button below…
James Matthews
662.750.1029
IDwithJames@gmail.com
www.TheInfinityDownlineTruth.com