Tuesday, October 13th, 2015 at 6:42 am
Who Has the Best Team in National Wealth Center?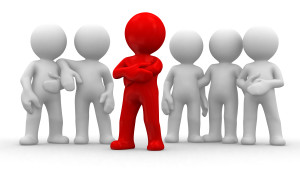 In the online network marketing industry, you always hear the word 'team' thrown around alot within an opportunity like National Wealth Center.
People who are looking into an opportunity are really bombarded by 'who has the best team' and it is my intention within this post to really put some clarity onto this concept and what this actually means.
In this post I am going to explain why this concept of 'teams' is something you definitely want to stay away from if you want huge massive success in any online opportunity.
Don't believe me? Well Read On…
Why No One Has the Best Team in National Wealth Center
I have over 1,000 people and counting in National Wealth Center and I have never once referred to my downline as a team with a specific catchy team name or anything like that whatsoever.
Why not?
There are some things you really have to understand about the industry of online network marketing and some people are going to be offended by this but here is the truth:
'Teams' create divisiveness within an opportunity
What does that mean? Well pay attention to these points and I will clearly explain:
Marketers who talk about their 'teams' always claim they have the 'number 1 team'

Marketers who talk about their 'teams' almost always bash another 'team' because they are not on their 'team'

Most anyone who follows this 'team' mentality are almost always guilty of cross-recruiting within an opportunity and always become terminated

'Teams' are always at war with one another on whose 'team' is better than the other 'team'

'Teams' always create a huge amount of infighting within an opportunity and always attack anyone successful for the opportunity that is not part of their 'team'
These are the very reasons I do not talk about my 'team' within National Wealth Center. My downline within National Wealth Center are very special individual people who have their own strengths and their own goals with the opportunity.
I am not playing a cheesy game and have a 'team', I am building a giant income with a great opportunity and helping each of my members as much as possible.
The whole concept of 'team' within an opportunity really makes me nauseous and now you know why.
Why You Shouldn't Talk About Your Team in National Wealth Center
If you are constantly talking about how great your 'team' is within National Wealth Center, let me tell you this and take it to heart because I am one of the biggest leaders in the industry:
No one will join you
If you are not adding value to what you are offering to your prospects from a personal standpoint to where they can get to know you individually, then you are going nowhere fast.
I've put over 1,000 people in National Wealth Center by marketing and putting in work to my business, not constantly talking about how great my 'team' is.
I am concerned with my own results and my own efforts, not my 'team'. Those who take action and apply my training have huge success as well, those that do not have no accountability and responsibility and that's the cold hard truth.
If I spend all my time taking in every question or concern of my 'team' then I am not continually working my own business and getting greater and greater results.
I hope this post has enlightened you and you understand more of the truth of this industry, if you are tired of the usual hype and garbage of things like 'teams' and 'who has the best team' and want to get real results and learn how to dominate the opportunity, then click the 'Register Now' button below…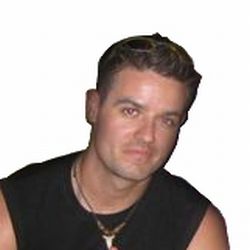 James Matthews
662.750.1029
IDwithJames@gmail.com
www.TheNationalWealthCenterReview.com