Tuesday, February 16th, 2016 at 3:51 am
Project Breakthrough – Does This New Free Training Really Work?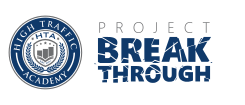 There is a huge amount of 'buzz' going on within the world of online marketing about the New Project Breakthrough from 2 pioneers of the industry, Vick Strizheus and John McClain.
As being hugely successful with National Wealth Center, which is part of the same online marketing world, everyone always asks my opinion of new programs and trainings that come out, so I wanted to take the time to write an honest review of this new training series and if it is indeed as helpful as the creators claim.
I'll be breaking down the most asked questions about the Project Breakthrough training series in this post and hope to answer as in depth as I possibly can.
So Just What Is Project Breakthrough?
Project Breakthrough was created by two individuals:
Vick Strizheus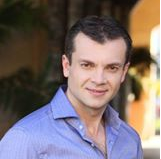 John McClain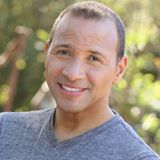 As stated by the two creators, the Project Breakthrough training series was created for one simple reason, to give everyone the 'breakthrough' they need to finally learn and understand on how to make their first commission online in 14 days and how to do that over and over again.
The training series takes place over 14 day video sessions where you watch Vick and Jason take a married couple step by step through 14 days in building their brand new online business step by step. Each consecutive video is unlocked by watching each day and completing the former day.
Each day within the training series also has a 'to do list' and assignments that are completed before the next day and video to really hold you by the hand in what is needed to be done each day to build an income and online business for long term success.
Project Breakthrough is part of the overall company 'High Traffic Academy' which is an 'all in one' program where everything you could ever imagine about the world of internet marketing is taught through step by step training modules.
The greatest benefits or appealing aspects of the Project Breakthrough training series is as follows:
It is completely FREE – no kidding it is absolutely completely FREE to go through the 14 day training series
Step By Step – this is a step by step 'over the shoulder' training done by Vick & Jason with 2 students
Daily Assignments – list of daily assignments and homework to really get users engaged in the process
High Quality – training series and videos are very high quality (usually hour length each day)
High Educational Quality – teaches both the theory and puts into practice each of the concepts taught each day
Easy to Follow – the daily video trainings are very easy to follow; especially for beginners or users with no experience
One of the most appealing aspects of this training for me personally was that the training is actually 'step by step' and actually 'over the shoulder' as you watch Vick & Jason teach 2 brand new students (who have no idea of what even internet marketing is) through 14 days how to build a very successful online business for themselves.
I don't know how many times in the past when I first got into internet marketing I bought a 'step by step' training on internet marketing and then the product was the furthest thing from 'step by step' and even left me more confused. It is absolutely amazing in my opinion to find something so 'step by step' and taught so well in a completely FREE training series.
So What Is My Personal Opinion of the New Project Breakthrough Training?
My personal opinion of Project Breakthrough training series is that I have never seen anything like this within the online marketing industry, and believe me I have seen it all.
Alot of my success within National Wealth Center or any product or online business opportunity I've been involved with or sold online is because I was very fortunate to learn from Vick Strizheus back in the day when he first launched 'High Traffic Academy'.
Needless to say, anything that Vick Strizheus puts together I am listening intently with 'both ears wide open' as he is the utmost authority within the internet marketing world and any huge earner in the industry has been a student of his as well.
The ability to learn from him personally within the Project Breakthrough training series for FREE is the biggest 'no brainer' you could ever imagine.
If you follow along and complete each day of the 14 day free training series, I can guarantee you will be an absolute expert within internet marketing and will be in a position to make more money than you ever thought possible.
If you haven't had huge success online like myself and other big marketers have had, then do yourself a favor and click the button below and get yourself started (it's completely free what do you have to lose!)…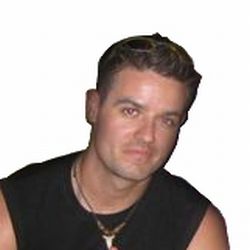 James Matthews
662.750.1029
IDwithJames@gmail.com
www.TheNationalWealthCenterReview.com