Tuesday, June 16th, 2015 at 4:43 pm
New National Wealth Center Benefits Video 2015
For this next post I am featuring the new National Wealth Center company Benefits Video, this video really hones in on and explains just what the benefits are of being involved within this opportunity.  And if you are wondering just what the heck 'National Wealth Center' is, then know that this is the official revamp/relaunch of the Infinity Downline program.

The video does an amazing job of showcasing our 'National Savings Center' savings platform available to all members who are getting up to 60% of items they are already purchasing!
Check Out the Video Right Here:
As you can see from the video, everyone who sees this is going to want to know more about 'National Savings Center' and how to be a part of the program, really great professional video put out by the company itself to help affiliates bring in more and more referrals.
So What Exactly is the Greatest Benefit of Being a Member of National Wealth Center?
While the video primarily showcases the 'National Savings Center' savings platform, there are many many benefits of being a National Wealth Center member. You will see all these explained in detail all over this website but I will give you some of the best ones here:
100% commissions on monthly product level referrals with monthly passive income

Huge digital product line delivered instantly to customers/members offering amazing value

Amazing Reverse 2 Up Compensation Plan that builds and compounds income very quickly

Site and Admin Support from CEO Every step of the way for affiliates

Huge digital product commissions on higher level product packages

Industry's lowest admin fee of $9 to access all features and become a referring affiliate

Payments are instant to all members with NO waiting
In all of the 'online opportunities' out there I can confidently say that there is no better program than National Wealth Center for producing long term stable wealth as well as teaching how to build wealth through the products contained within the opportunity.
Overall What is the Greatest Benefit of National Wealth Center in my Opinion?
By far in my opinion the greatest benefit of National Wealth Center is being able to be free. Not having a job taking huge amounts of your time and energy and working for someone else and building their dream, you are building your OWN dream of financial freedom.
I've been able to live an amazing lifestyle right from my laptop due to the power of National Wealth Center's compensation plan and the income provided from referring over 1,000 members at this point and counting.
All of my members are having easy duplicatable success as well and that's one of the biggest benefit in my opinion, to be able to help people have the same lifestyle of freedom.
If you are tired of being 'sick and tired' of that alarm clock waking you up to that job everyday and want to start a journey to freedom, then click the 'Register Now' button below and I'll see you on the inside…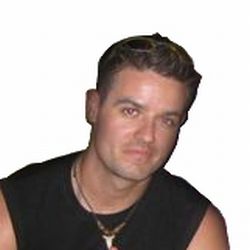 James Matthews
662.750.1029
IDwithJames@gmail.com
www.TheNationalWealthCenterReview.com