Wednesday, December 16th, 2015 at 4:19 am
Traffic Monsoon Review – How Does Getting Traffic and Profit Sharing Work?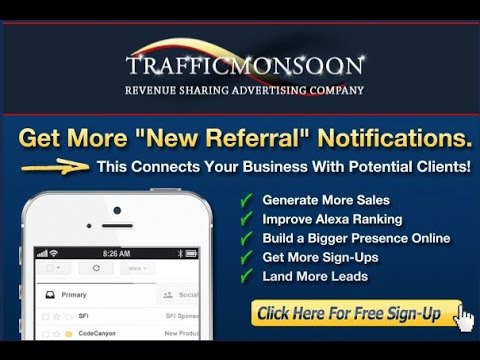 Looking into more and more ways to advertise my online business and other products I promote, I am continually looking into new advertising options.
I had used a company called My Advertising Pays initially to promote my National Wealth Center business as well as other products I promote with great success and was producing daily leads to my National Wealth Center business as well as constant signups.
My Advertising Pays made the decision to pull out of the United States recently and while I was very disappointed in that I could no longer advertising on their network, a close friend who is a fellow marketer informed me of a similar program called Traffic Monsoon that works very similar.
This post is going to be about just how easy it is to advertise and earn great money within the company's profit share that requires no sponsoring, recruiting, selling to earn money with the program.
So Just What Is Traffic Monsoon?
From the Traffic Monsoon company website:
"TrafficMonsoon is a specialized advertising and revenue sharing company that allows international participation of individuals and groups. Our services provide high quality advertising targeted for people seeking for a way to earn money online along with complete account privacy, top level online security, efficient account management, and a dedicated support team.
Our company's traffic generation resources are capable of sending your website several thousands of visitors quickly. All our members have equal opportunity to benefit from an attractive revenue sharing plan on a long-term basis. There is truly no risk to our revenue sharing plan, because the quality of advertising services you're paying for out-weigh the price. You'll really notice the difference with Traffic Monsoon in results, and profit sharing."
Here is also a video from the creator of Traffic Monsoon, Charles Scoville, on how the platform works:
So basically the Traffic Monsoon program allows you to advertise whatever you want to millions of users as well as take part in the company's profit sharing based on how many ad pack purchases you buy.
This is very unique in that you can actually get paid while advertising your primary business or product, and that is what makes these types of advertising programs so attractive.
So What Is My Personal Opinion on Traffic Monsoon?
While this is a very short post, I want to make it aware that I will be making an entire website all about how Traffic Monsoon to fully explain the company and will be a huge resource to anyone looking into the opportunity.
My personal opinion on Traffic Monsoon is that it is a great strategy to add into your advertising for your primary online business or product. Having more ways to advertise your business online is always a good thing, but also being able to be paid from that advertising is a 'win-win' and 'no brainer' from the standpoint of an online entrepreneur.
I personally love being able to advertise and generate leads into my National Wealth Center business for example and also get paid at the same time.
I also absolutely love, and this is unique to Traffic Monsoon, in that you can withdraw your earnings straight to Paypal at anytime. Paypal is very difficult to connect with any online program due to their very strict guidelines on how their service can be used, and this offers huge credibility to Traffic Monsoon as an advertising company.
As far as just how easy it is to advertise and take part in the Traffic Monsoon profit sharing, here is a video I've done that walks you exactly through how to do so:
If this type of advertising your business or product as well as getting paid daily from company wide profit sharing interests you, then I encourage you to take action and start earning money right now by clicking the 'Register Now' button below and starting your FREE account…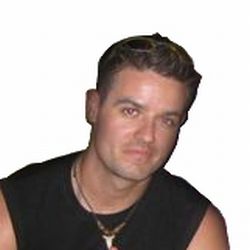 James Matthews
662.750.1029
IDwithJames@gmail.com
www.TheNationalWealthCenterReview.com