National Wealth Center Marketing Systems – Do They Really Work?
Tuesday, July 7th, 2015 at 6:13 pm
National Wealth Center Marketing Systems – Do They Really Work?

(Please Note: If you are confused about what National Wealth Center is, please know that this program is the official revamp/relaunch of the Infinity Downline program)
In any online business opportunity like National Wealth Center, you have a multitude of marketers creating 'marketing systems' and 'funnels' for the program.
In this post I am going to reveal the honest truth about the recent popups of marketing systems everywhere for National Wealth Center and what most everyone will have a problem hearing, as I always give the honest truth instead of hype concerning what is happening in the industry.
And just so you know, I have referred over 1,000 people into the opportunity so I do know a little of what I'm talking about and like most everyone I fell for the 'hype' in the beginning when I got started…
So Do National Wealth Center Marketing Systems Work?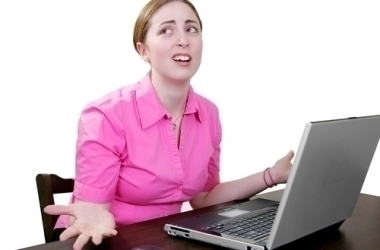 This is a loaded question and not always easily answered but like I said this is the truth as I am an industry leader.
'Marketing Systems' for National Wealth Center do work for those who have created the marketing system itself. What occurs is that those who create the 'system' usually load the system with tons of hype such as:
Co-ops – promising tons of traffic and sales for co-op traffic that you can just 'plug into' that will explode your business

Guaranteed Sales – there is no guarantee within any business or system whatsoever and in fact this is illegal to state as such

Fake people and testimonials who read a script and say the system is the 'best thing ever'
These are just a few but you get my drift, now here is the real honest truth about making a big income with any online business or product whatsoever:
Making a full-time income with any business, whether offline or online requires tons of action, consistency, and focus and not just putting $50 into a 'co-op rotator' and hoping for success
To make tons of money with any online business this requires a member learning how to drive THEIR OWN traffic – why put your success into someone else's hands and limit yourself
Systems with 'guaranteed' success always draw in the wrong types of people who cannot take action on their own and will always blame the creator or the sponsor of the system for not having tons of success overnight. These people are a nightmare to have in your business
Systems with 'guaranteed' success compel to prospects who never will take big action for themselves or personal accountbility for their own marketing and results
These points are completely true and are listed because this was my personal real experience when creating our first 'marketing system' for our first opportunity.
So What Really Does Work For National Wealth Center and Online Marketing?
What really works for National Wealth Center or any online business/product is you learning how to take huge action for your online business, create value, making yourself unique, and then taking daily action and testing your results.
That is the cold hard truth when it comes to Online Marketing, and I am truly sorry to burst your bubble if you believe that marketing systems work for the long term and will set you apart from anyone else marketing your opportunity.
This is the main reason why I not only build sales funnel for my members, but I also teach them how to build funnels as well to make themselves truly unique and teach them how to become great marketers; this is what really builds that giant income these 'marketing systems' claim…
There is an old saying that goes something like this:
"You can give someone a fish when they are hungry or you can teach someone to fish so they never go hungry again"
This is has always been my philosophy and this is what actually creates 6 figure earners in the home based business industry. I can hype and trick people all day long into a 'marketing system' but my name and integrity are far more important to me.
If you are really wanting to understand what actually works instead of 'hype', then go ahead and click the 'Register Now' button below and you can get started in getting yourself free…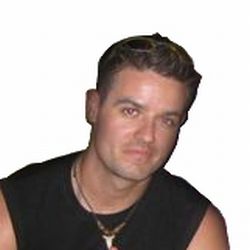 James Matthews
662.750.1029
IDwithJames@gmail.com
www.TheNationalWealthCenterReview.com

Tagged with: national wealth center • national wealth center marketing systems
Filed under: Infinity Downline 2.0 • infinity downline marketing • infinity downline review • infinity downline training • national weatlh center
Like this post? Subscribe to my RSS feed and get loads more!